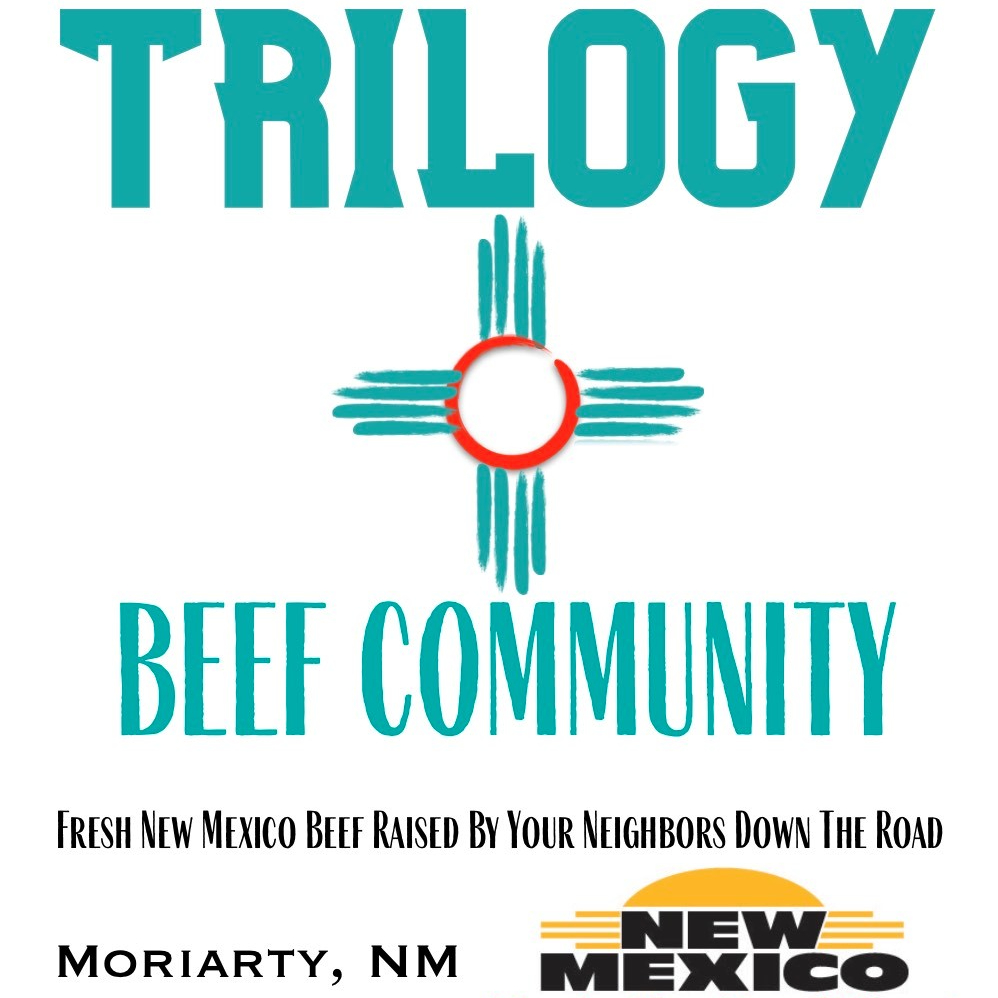 Trilogy Beef Community
Address: 141 Feather Trail Moriarty, NM, 87035
Email Address: trilogybeef@gmail.com
Phone: 505-927-7935
About Us
The Trilogy Beef Community is a small, integrated community of New Mexico beef producers whose families share a storied, multi-generational history in NM agriculture. In addition to managing the beloved and sacred natural landscapes of New Mexico for generations, the families of the Trilogy Beef Community share a symbiotic passion to feed locally-grown food to NM families.

The fabric of the Trilogy Beef Community includes a network of direct consumers who share a similar trilogy of stewardship as it relates to the care and protection of natural resources and the environment, the humane care and welfare of all animal life, and a deep connection and a living-compassion for the well-being and health of all people in local communities.

Collectively the Trilogy Beef Community is focused on ensuring that current and future generations of NM families have a secure, safe, and healthy food supply all grown locally by a neighbor down the road.
Practices
The Trilogy Beef Community is a local food network that delivers a New Mexico produced and harvested center-of-the-plate beef supply to families in New Mexico.

Trilogy Beef is a process-verified, local supply of USDA-inspected New Mexico beef raised in a comfortable, pasture-based environment, and selectively finished on grass or locally produced grain sources. Our pastures are managed using natural and organic-certified grazing and cropping systems. An entire process free of synthetic feed ingredients, herbicides, pesticides, and fertilizers. Furthermore, our beef is free of injectable or feed-grade antibiotics and contains no added growth hormones.