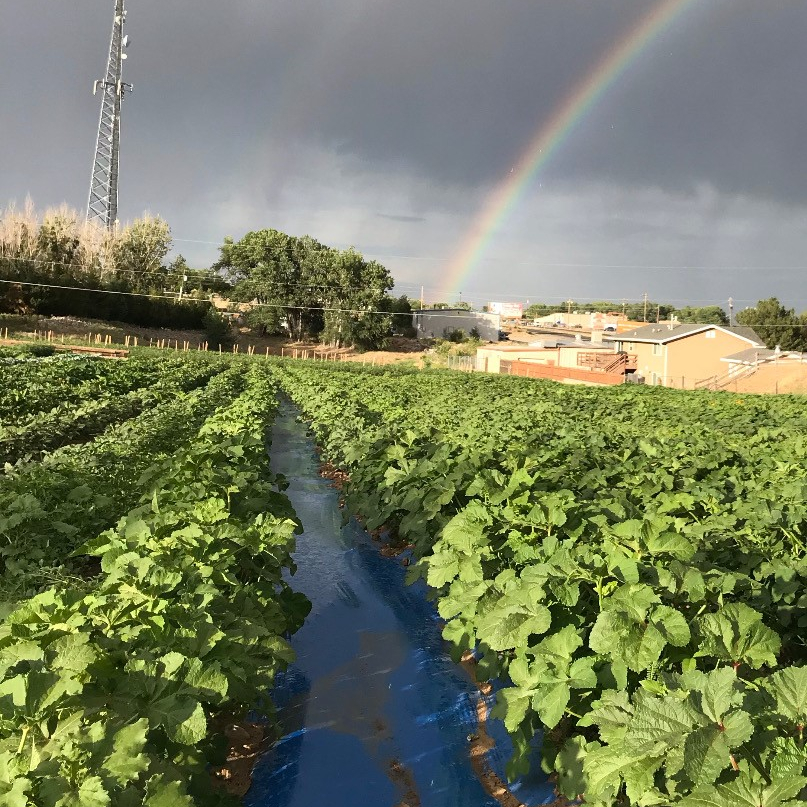 Elder's Greenhouse & Garden
Contact: David & Pam Elder
Address: 30 Road 3008 Aztec, NM, 87410
Email Address: eghg@gobrainstorm.net
Phone: 505-334-7129
About Us
Elder's Greenhouse & Garden is a local (plants grown on site) Retail Greenhouse Nursery in Aztec NM and a local farm in Flora Vista NM.
At the Greenhouses they sell annuals, perennials, vines, shrubs, berries, fruit trees, potting soil, amendments, etc. Offering advise on local favorite vegetable starters (same varieties found in our farm stand), flowers, hanging baskets, etc. and "how to" help since 1991.
Vegetables and fruit are produced on their farm in Flora Vista as well as leased property

For all of your plant care needs and produce in season, come see Pam & David Elder at the Greenhouses in April, May, and June
(May hours, Monday thru Saturday 9:00am - 6:00pm and Sunday 1:00pm - 4:00pm)

OR at the local farmers markets in Farmington or Aztec, June though early October.

TIP: If you want more pollinators in your garden (and to feed the beneficial bugs), PLANT MORE FLOWERS !

NOTE: All Plants listed for sale on the food hub are also available for sale at the Greenhouse and quantities are changing constantly. We have far more items than could ever be listed here (Over 5300 square feet under cover). Come see us in person for best selection!
Practices
Using beneficials and micro biologicals since the year 2000. We do not use pesticides in the Greenhouse and haven't sprayed in the garden in a very long time.